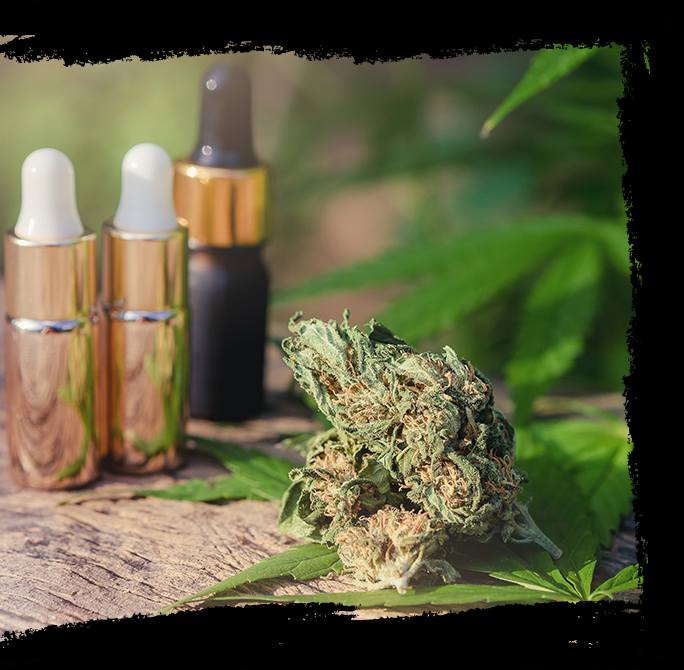 Initially launched in 2020, Wild West Wellness was created through the combined efforts of expert chemists, growers, and support staff, who came together to provide high-quality, organic, and affordable cannabis and nicotine products and accessories.
Wild West Wellness opened its doors to the public on April 10, 2021, and found instant success! This success was compounded when a local news channel called us one of the fastest-growing cannabis businesses in Gallatin Valley. Over time, we expanded to Billings, Great Falls, and Helena to provide our customers with an experience they can cherish forever
Our goal is to provide everyone in Montana, whether they are a resident or a tourist, with the equal opportunity to experience high-quality products at a proper price. Gone are the days when organic and high-end cannabis vendors catered only to those with a luxurious lifestyle.
We have gorgeous stores, premium packaging, and a knowledgeable staff that's thoroughly trained to be able to assist you in your relaxation journey. Whether you're a beginner or a veteran cannabis user, they'll know exactly what to recommend to you!
While many other cannabis businesses tend to forget about the atmosphere, look, and overall experience of their shops, we've dedicated a sufficient amount of time and energy to making your experience an unforgettable one.
Wild West Wellness is the only cannabis shop in Montana to offer a satisfaction guarantee—Don't like it? Return it!
Our wide range of products includes cannabis flowers, caviar pre-rolls, lush bars, and cannabis accessories. We also offer weekly deals to help you get a sweet discount on your next stash! All this without sacrificing any of the quality—your satisfaction is our number one priority.
If you've got any questions, concerns, or queries, don't hesitate to reach out.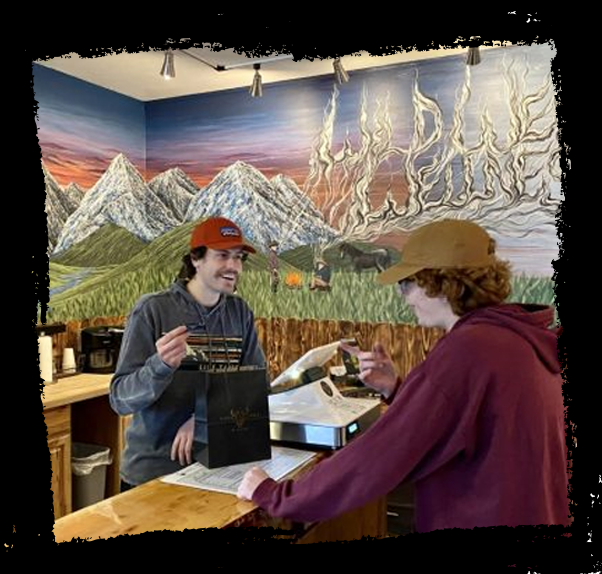 Are you ready to try out some of our incredible products? Our well-trained and knowledgeable sales staff will help you find the perfect products according to your needs, requirements, and tastes. We have locations in Helena, Great Falls, and Billings!

Wild West Wellness could not have provided me a better experience. I walked in there knowing very little about medical marijauna and how to get my medical card. Mack from the shop was extremely helpful at connecting me with a qualified doctor to get my med card. I was able to get my card in under an hour and in the mean time Mack told me all about what products would be best for my medical conditions. After taking some products home to test I can attest that this place knows what they are doing!
Jeff Henerson
Wild West Wellness provided an experience that out-classes any other local dispensary I've been too yet!
Wilson Kaye
I was blown away by the effects and flavors on some of their unique strain offerings... I didn't know this good of weed could come from Montana!!
Sean Kimminger
I wish all dispensaries had the amount of customer service and knowledge they have there.
Sarah Lockland
Great business and better people. Always friendly and helpful. I tried some of their White Flower Sativa and it was some of if not the smoothest flower I've ever had but was still 30% with good effects. Really cool selection of glass and accessories too!
Cameron Lucero
Stopped in and grabbed a gram of wax today, not only did the guys give me a great deal but it was hands down the best wax I think I've ever smoked. I've been smoking for 10 years and this was the best tasting wax I've ever had. I could still function just fine and loved the high. 10/10 would recommend. They were super professional and chill guys.
Clay Wood
Great staff and product! Today was my first time in and after getting home to try my meds it's definitely my new favorite place.
Babli Roy